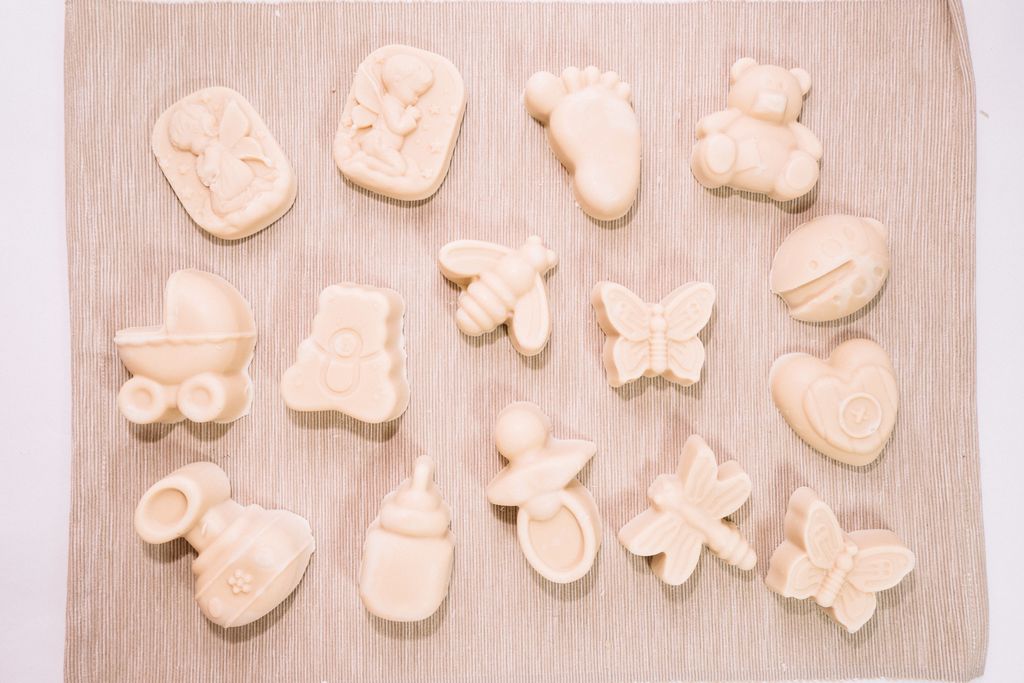 Pre-order
Customised Breast Milk Soap / Customized Soap
Left over excess breast milk? Let's make it to soap so that babies can benefit from it. Breast Milk Soap is made using a recipe that combines mother's milk and 72% olive oil without any additives. Breast milk contains exceptional nutrients and antimicrobial properties that work magic on the skin, especially sensitive skin, or skin irritations such as eczema.
Ingredients: Olive Oil, Palm Oil, Coconut Oil, Avocado Oil, Sodium Hydroxide, Mom's Breast Milk.
Suitable for: All especially babies and kids.
Weight: 1kg (*soap bar or customisation)
Each bar is manually cut and cured for 90 days.
Our soap does not contain:
• Parabens
• SLS/SLES
• Petrochemicals
• Artificial Colours or Fragrances
• Animal Products

100% vegetarian and 100% vegan and animal friendly.
---