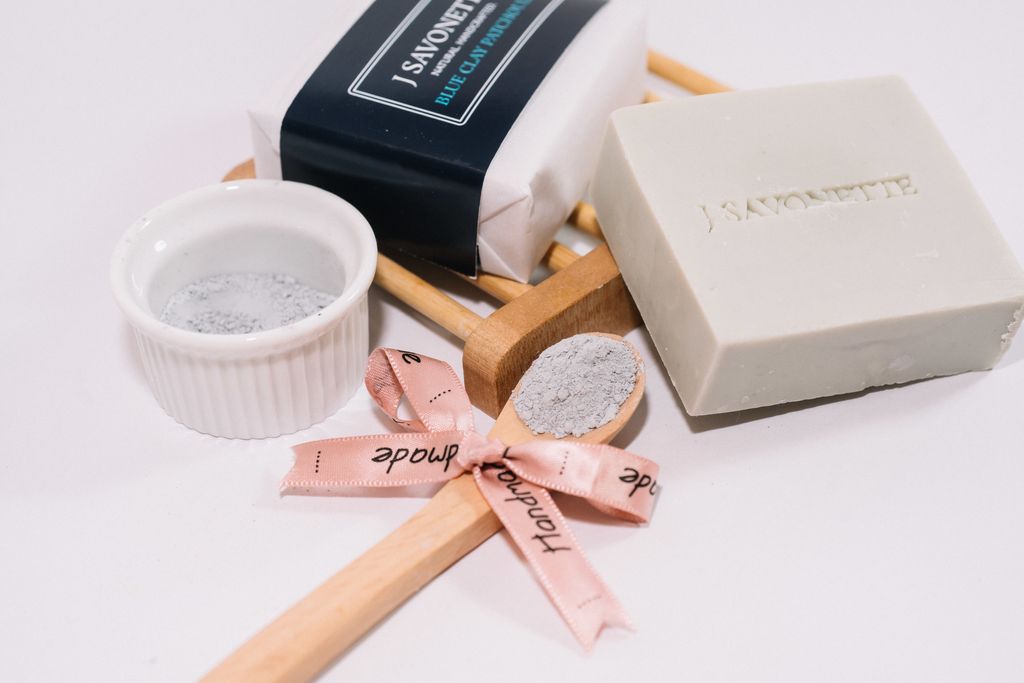 Stop The Acne: Blue Clay Patchouli Soap (Normal/Oily Skin)
Blue Clay has the ability to absorb toxins, increase circulation and reduce symptoms of eczema. Patchouli and Tea Tree essential oils are added to the recipe to provide anti-fungal, anti-inflammatory and antiseptic properties. This combination works perfectly for normal to oily skin, especially for those who suffer from acne.
Ingredients: Olive Oil, Palm Oil, Coconut Oil, Avocado Oil, Shea Butter, Sodium Hydroxide, Distilled Water, Blue Clay, Tea Tree and Patchouli Essential Oils.
Suitable for: Oily to normal skin.
Weight: 100g + 10g
Each bar is manually cut and cured for 45 days.
Our soap does not contain:
• Parabens
• SLS/SLES
• Petrochemicals
• Artificial Colours or Fragrances
• Animal Products

100% vegetarian and 100% vegan and animal friendly.
---